According to the statistics, every second smartphone owner spends 22 minutes daily on entertainment programs and applications. The reasons for the popularity of games for gadgets are largely due to their convenience. One can engage in the process at any time and in any place — in public transport, on the street, at work, at school, or at home.
Another indisputable advantage is a large selection of entertainment apps. The abundance of game options allows one to find free apps for Android or iOS, taking into account personal tastes and preferences. The popular genres for the youngest gamers are arcades, shooters, adventures, and hidden object games.
Older users prefer puzzles, intellectual tasks, RPGs, and time management games. Many mobile game applications are adapted versions of full-fledged PC games. The main differences are the maximum simplicity of controls and a shortened completion time, which usually lasts no more than a few minutes when it comes to a particular level.
Modern game apps are notable for their high-quality graphics, impressive soundtrack, and elaborate storyline. It will take a few minutes to download and install a program. In turn, integration with social networks provides you with the opportunity to share your friends with your in-game victories and successes. Users thus can both play and find new friends. In many PvP apps, people from different parts of the world confront each other.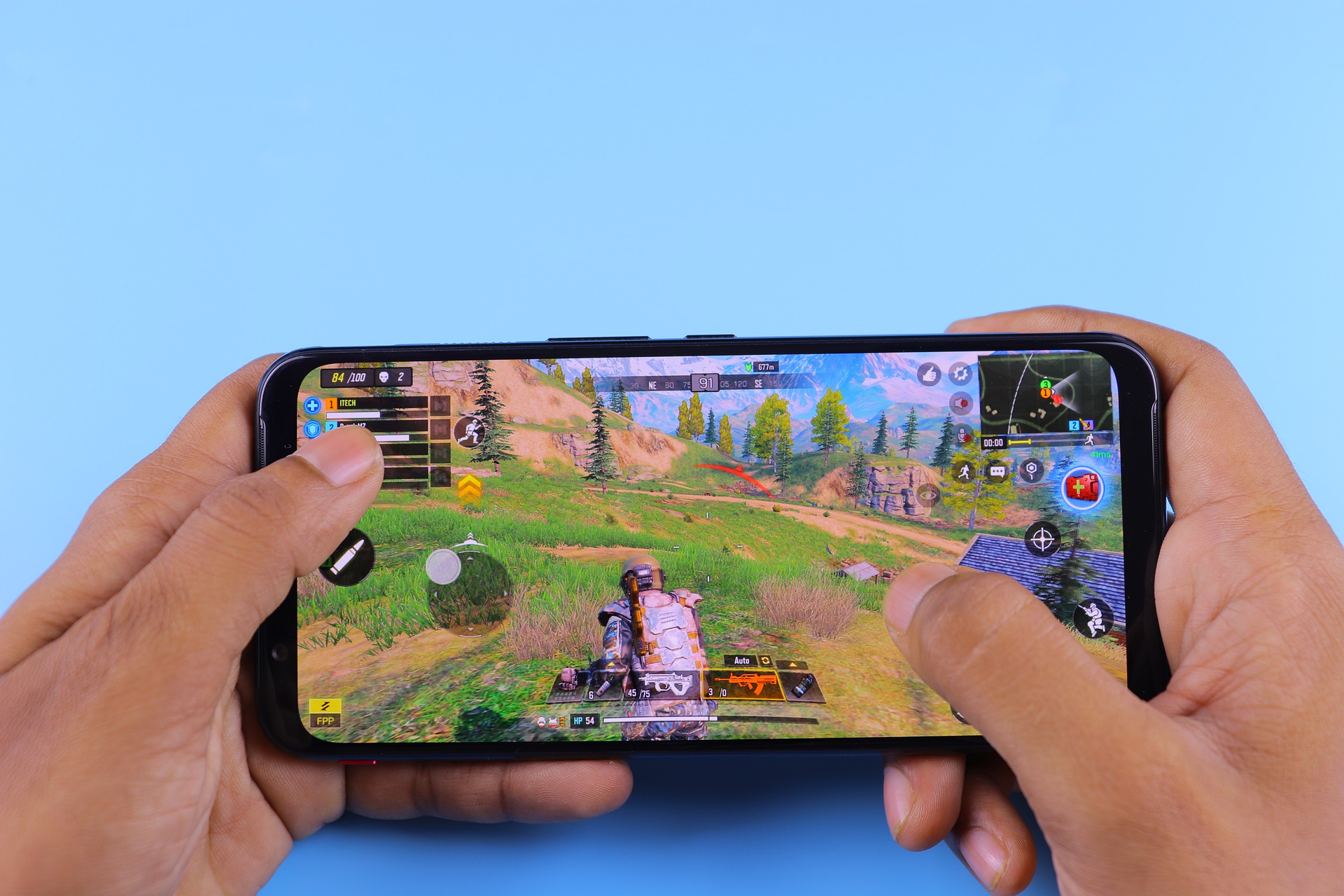 The Advantages of Mobile Games
Modern mobile games help develop intellectual abilities, broaden one's horizons, and quickly and adequately respond to any changes in the world around us. With the help of an exciting iPhone app, you can learn how to plan personal and working time, as well as how to set goals and achieve them.
In some Farm-Frenzy-like games, a user trains the management skills as well as develops and implements business projects. An in-game model of an enterprise promotes the development of business skills and teaches rationally use resources for production, taking into account commercial risks and predicting benefits.
MOBA format games feature strategy elements that will help you feel like a military commander. A large number of apps for a female audience are related to the design and fashion industry. In the virtual space, you can try on models of new outfits and hairstyles, refining your own sense of style. With the help of game apps, you can learn to drive a car, play a musical instrument, compose melodies, or learn a foreign language.
It is no chance that such a learning format gives the best results. Receiving information repeatedly and in the form of small thematic blocks contributes to better mastery of the material. Colorful graphics and sound make the learning process exciting and turn it into pleasure.
Mobile education is fun, simple, and effective. Thanks to such a format, you can learn and master new knowledge and skills at any free moment. So, mobile apps are an opportunity to learn a lot of new things to make a brilliant display of your erudition at every opportunity.
Indulging in harmless and useful fun, you can pass the time while standing in line or on a trip. Psychologists recommend playing mobile games to overcome the effects of nervous overstrain or stress. Interesting and dynamic gameplay will distract you from daily problems and life troubles as well as help restore mental balance and gather strength.